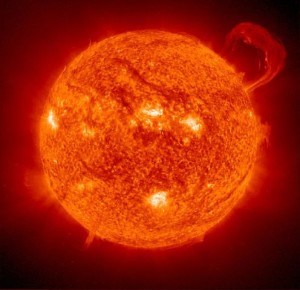 This is our fourth week in the series on the Bowls of Revelation. The First Bowl of judgment is a weeping sore that afflicts the men who worship the Image of the Beast. We understand this to be the Stigmata, a weeping, bleeding sore that is highly correlated to eucharistic adoration. Francis of Assisi was the first recipient in 1224 A.D., and many eucharistic worshipers suffer from it to this day. Roman Catholics have historically considered the Stigmata to be a sign of God's blessing, but it is in fact a curse from Him.
The Second Bowl is a plague in which all those affected by it die at sea. We understand this to refer to the plague of scurvy, which killed millions of men on the long-haul sea journeys around Cape Horn and the Cape of Good Hope in search of Indian spices between 1453 and 1800 A.D.. The Spanish and the Portuguese considered the discovery of the eastern and western sea routes to India to be a great blessing from God, but those long haul voyages became a curse to them and their crews.
At the pouring of the Third Bowl, all the "rivers and fountains" are turned to blood. Because we understand "rivers and fountains" both here and in the Third Trumpet to refer to the Word of God, we understand that the "rivers and fountains" became bitter with Wormwood in the Third Trumpet when Jerome produced the Latin Vulgate, but they turned to blood in the Third Bowl when the dogma of Papal Infallibility was proclaimed by Vatican Council I in 1870. By proclaiming the dogma, the Council had essentially subjugated the Word of God to the word of the Pope. Roman Catholics consider Papal Infallibility to be a great blessing from God through which the successors of Peter are alleged to guard infallibly the purity of the faith. In reality, by pouring out the dogma of papal infallibility on Roman Catholics, God "hast given them blood to drink; for they are worthy" (Revelation 16:6).
The first three Bowls of Judgment are, thus far:
The First Bowl: The Stigmata (1224 A.D. – present)
The Second Bowl: The Plague of Scurvy (1453 – late 1700s A.D.)
The Third Bowl: The Dogma of Papal Infallibility (1870 A.D.)

We continue this week with the Fourth Bowl.
Continue reading "The Sun Came Down Upon Us" (The Bowls, part 4) →